Building Your First Home Recording Studio on a Budget
05/02/2023
How to Master Your Music Before Releasing It
05/02/2023
Are you tired of your music sounding amateurish and are looking for some ways to give it a professional polish? Then you've come to the right place! In this blog post, we'll be exploring 10 tips and tricks that you can use to instantly make your music sound more professional. From understanding compression to learning how to use EQ, we'll cover it all so you can start making the most out of your mixes. So let's get started and take a look at how you can make your music stand out from the crowd!
1) Get a Good Mixer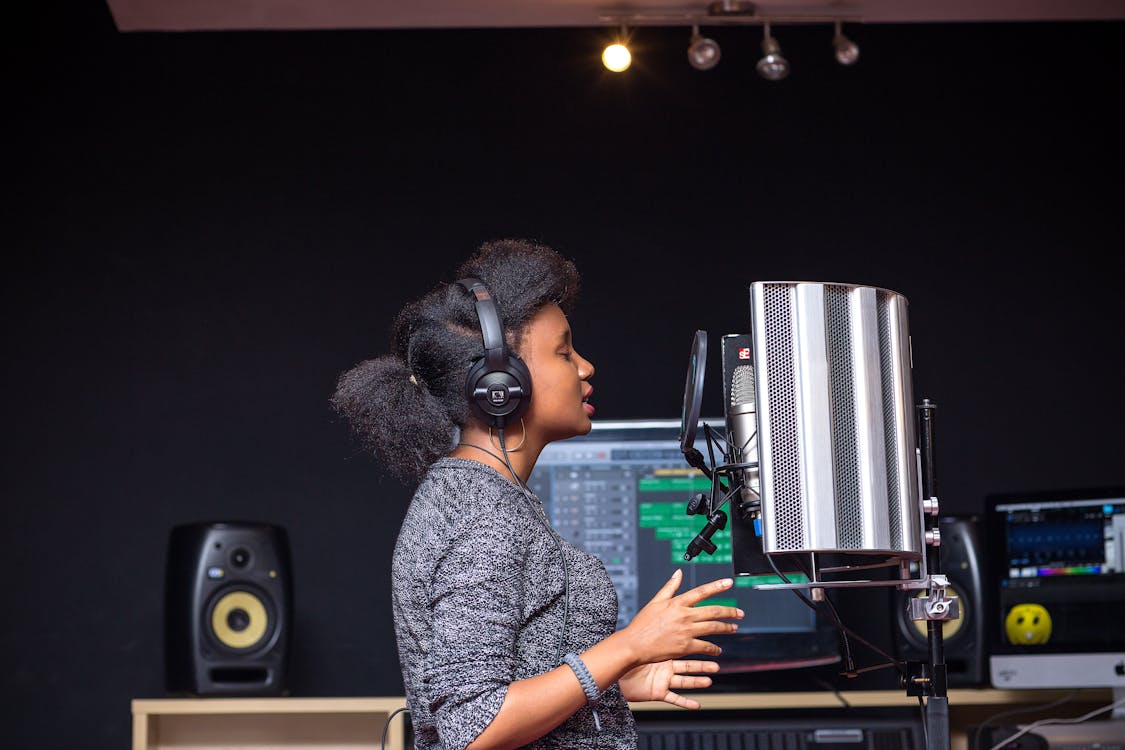 Investing in a good mixer is essential for producing quality audio. A good mixer will provide plenty of inputs and outputs, allowing you to add multiple tracks or instruments to your mix. It will also have effects such as EQ, compression and reverb built in, which can be used to give your music more depth and dynamics.
2) Use Quality Plugins
Using quality plugins can help you achieve a professional sound. Look for plugins that are designed for the style of music you are producing. Quality plugins will help to bring out your mix's full potential and create an overall great sound. Be sure to shop around and find the best ones for you.
3) Use Reference Tracks
Reference tracks are an invaluable tool for mixing your music. They provide a benchmark to measure your mix against and can help you identify any issues with your mix. Listen to the reference track in full, then compare it to your own mix to see where adjustments need to be made.
4) Set Your Levels Correctly
It's important to ensure your levels are correctly set before you start mixing. This will help you avoid clipping and distortion, ensuring a professional sounding mix. Start by setting the levels of each track to around -18dB, and then adjust them as needed for balance. Also, check your master output level to make sure it's not peaking.
5) Use Panning Effectively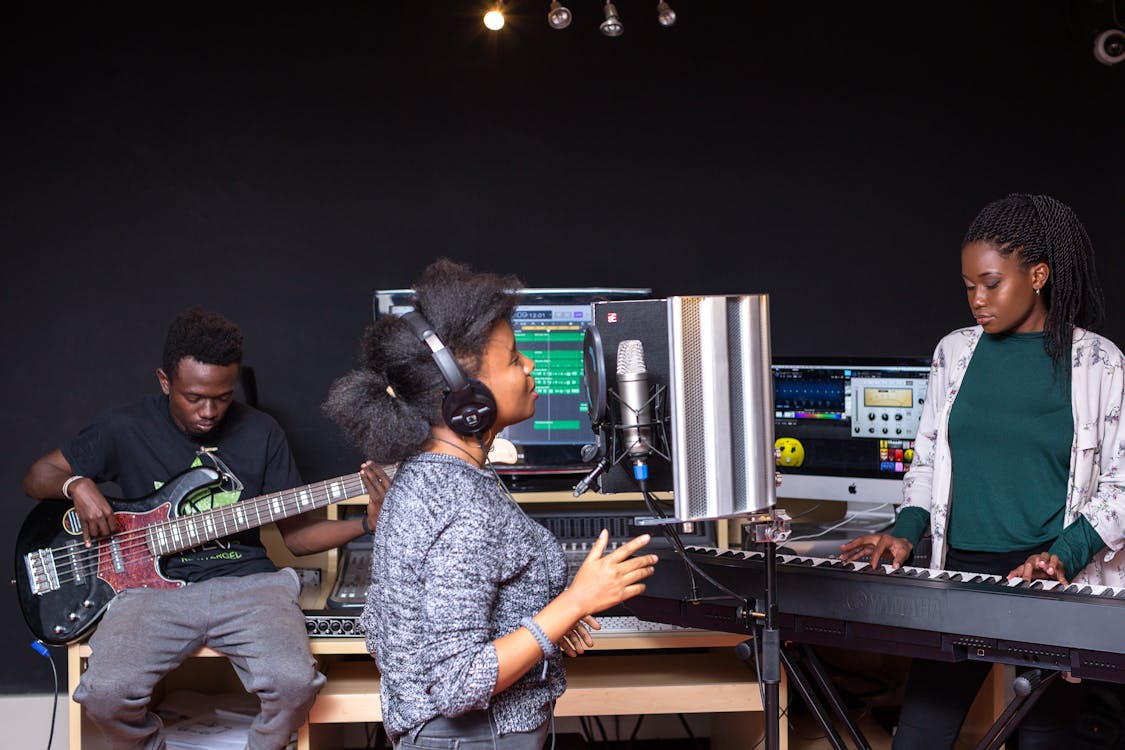 Panning is a great way to make a track sound fuller and more professional. It involves spreading the sound of certain instruments or elements of your track around in the stereo field, creating a wider soundscape. Experiment with different panning settings to see what sounds best.
6) Create a Good Balance Between the Bass and Treble
Achieving a good balance between the bass and treble in your mix is essential for a professional sounding result. To do this, you should use equalization to reduce any frequencies that may be overpowering or clashing. Start by using high-pass filters to cut out any low-end frequencies from your tracks that are not needed, then add some mid-range frequencies and boost them slightly. Finally, use a low-pass filter to tame any high-end frequencies that may be too loud. By doing this, you will achieve a well balanced mix that sounds professional.
7) Use Equalization Effectively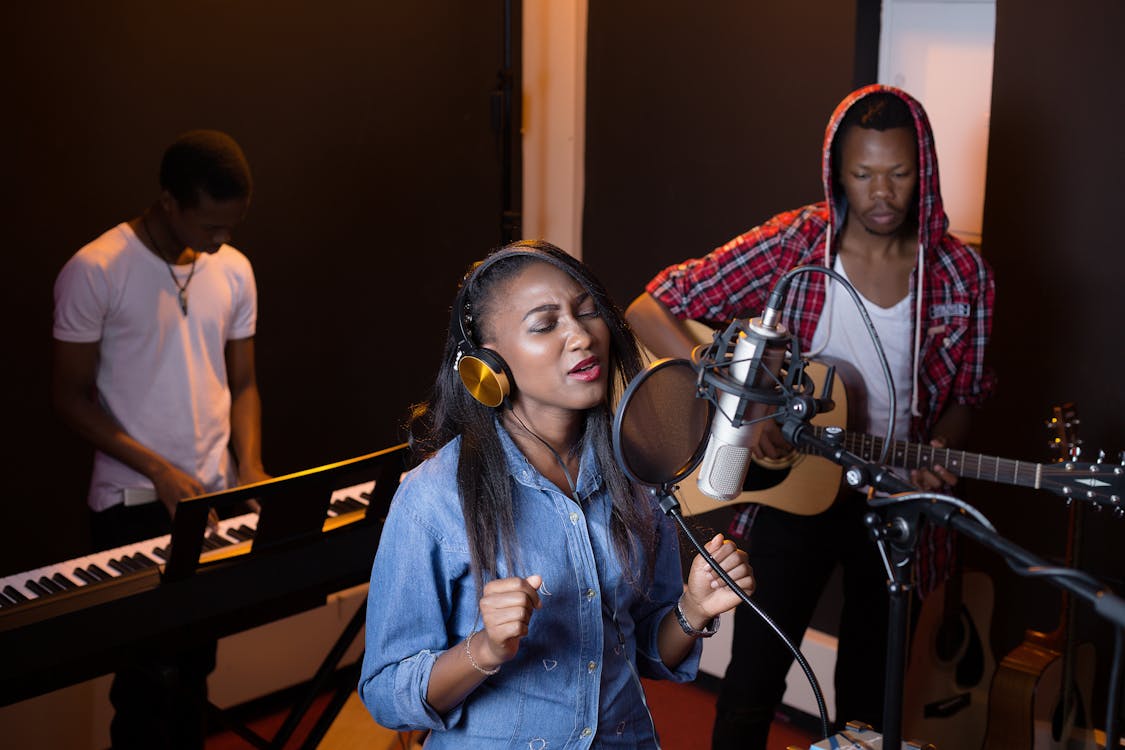 Equalization (EQ) is an important tool for mixing and can help to make a track sound more professional. When using EQ, it's important to use just a small amount of boost or cut in order to get the desired effect. Start with subtle changes and use your ears to decide if more needs to be done. A good tip is to use a low-pass filter to reduce unwanted high-frequency noise. With practice, you'll be able to use EQ to enhance the sound of your tracks.
8) Use Compression Effectively
Compression is a powerful mixing tool. It allows you to adjust the dynamic range of your track, making certain elements stand out or blend in better. When used correctly, compression can give your mix a professional sound. Experiment with different settings and make sure to use just a small amount.
9) Use Reverb Effectively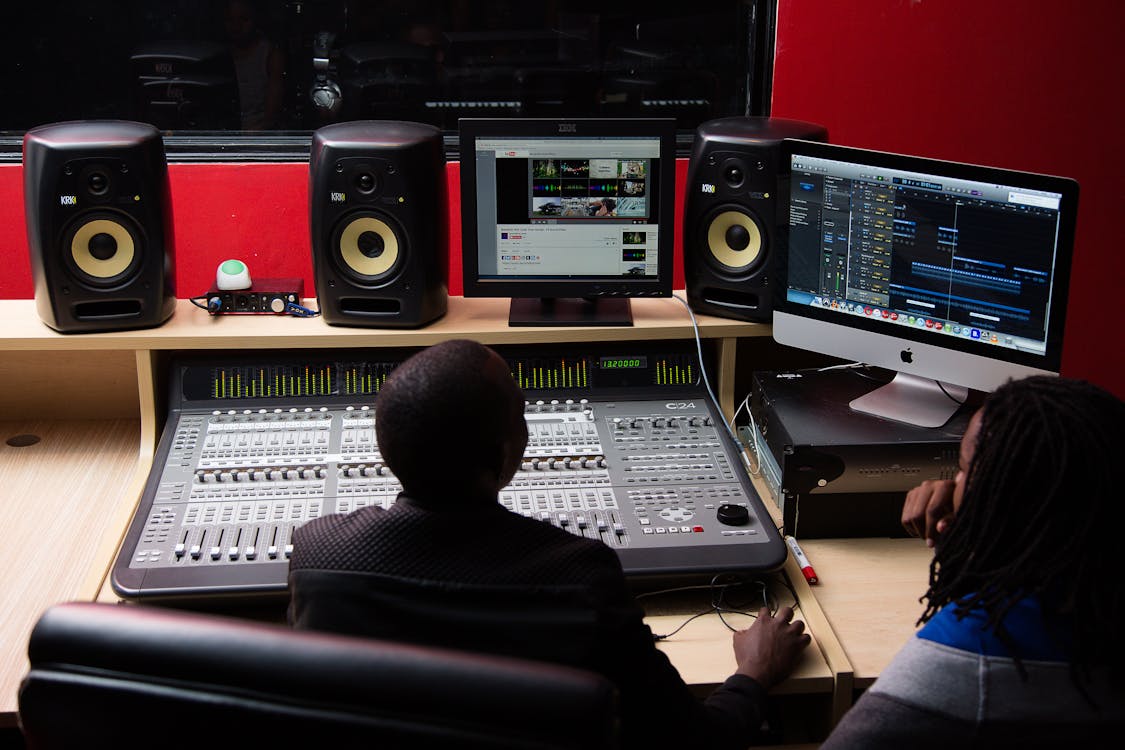 Reverb is a great tool to use when mixing your music. When used properly, it can add depth and space to your mix. However, too much reverb can make your mix sound muddy and cluttered. When using reverb, it's important to use it sparingly, giving just the right amount of ambience and atmosphere. Start with a small amount and adjust as needed to get the desired effect.
10) Automate Volume Changes
Automation is a great tool for creating dynamic mixes. It can be used to add subtle changes in volume, as well as more drastic changes. Use automation to make certain parts of a song stand out or to create a sense of drama. Experiment with different automation techniques to achieve the desired effect.