10 of the Best Digital Audio Workstations for Music Production
05/02/2023
Is a Pop Filter Necessary? 5 Times You Should and Shouldn't Use One
05/02/2023
Are you looking to start recording your guitar but don't know where to begin? Don't worry, this step-by-step guide to recording guitar in Reaper will show you everything you need to know to get started. Reaper is a powerful digital audio workstation (DAW) that is used by many professionals for recording and editing audio. This guide will take you through the entire process of recording guitar in Reaper, from setting up your gear to exporting your audio. With this guide, you'll be able to record and mix your guitar with ease and produce high-quality recordings.
What you'll need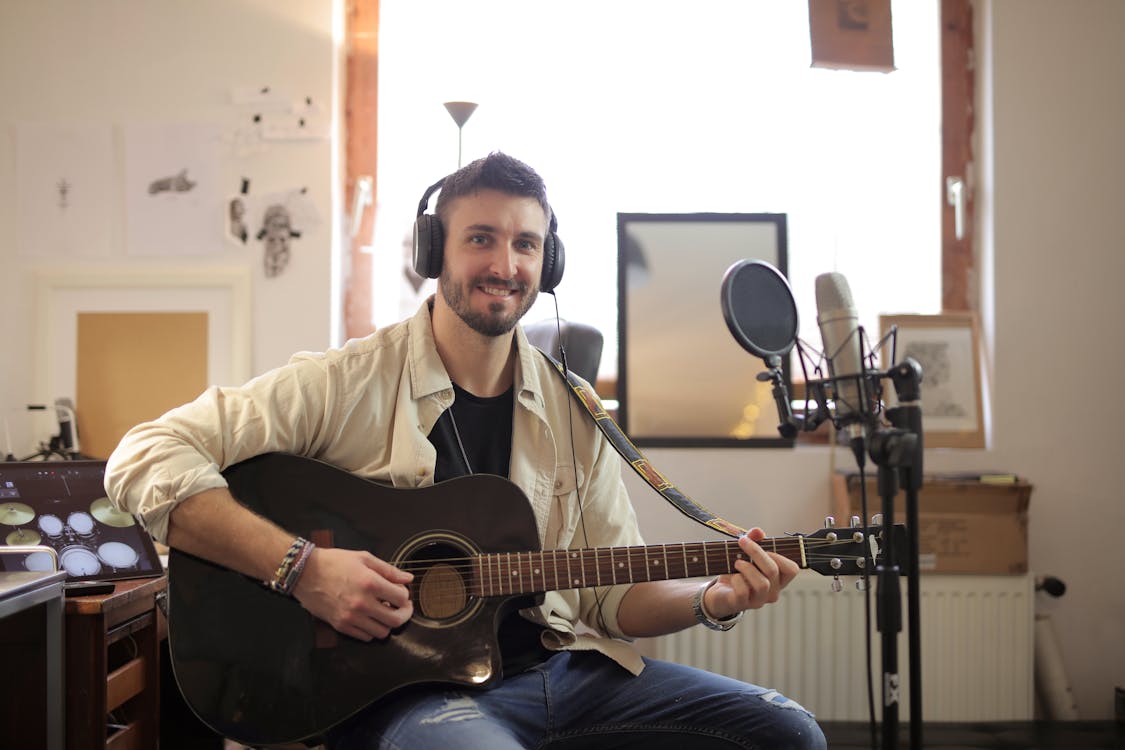 An audio interface, a guitar, an instrument cable, and a computer with Reaper installed. Audio interfaces come in all shapes and sizes; you can find them as simple as one input and one output for direct recording or as complex as dozens of inputs and outputs for multi-track recording. If you're just starting out, you don't need anything too fancy – just make sure that your audio interface is compatible with the software you're using and has enough inputs for your instruments and microphones. For the guitar, any electric or acoustic will do – just make sure that it has an output jack for connecting to your audio interface. Finally, make sure you have a good quality instrument cable for connecting your guitar to your audio interface; this will help ensure that your recordings sound as good as possible. Once you have all of these components, you're ready to start recording!
Setting up your audio interface
Before you can start recording guitar in Reaper, you need to make sure your audio interface is properly connected and configured. An audio interface is a device that connects your guitar to your computer, allowing you to record the signal digitally.
The first step is connecting your audio interface to your computer via USB or FireWire. Once the connection is established, you'll want to install any drivers and software that came with your device. This will ensure that your interface is properly recognized by your computer.
Next, you'll need to connect your guitar to the audio interface. This usually requires connecting one end of an instrument cable to the output jack of your guitar, and the other end to the input of your audio interface. If your interface has multiple inputs, you'll want to select the one that corresponds to the instrument you're recording.
Finally, you'll want to configure your audio interface settings in Reaper. You can do this by selecting the 'Audio' tab from the main window, then selecting the name of your audio interface from the drop-down menu. Once selected, you'll be able to adjust the input and output levels as well as other settings related to your device.
Once you have your audio interface set up, you're ready to start recording in Reaper!
Creating a new project in Reaper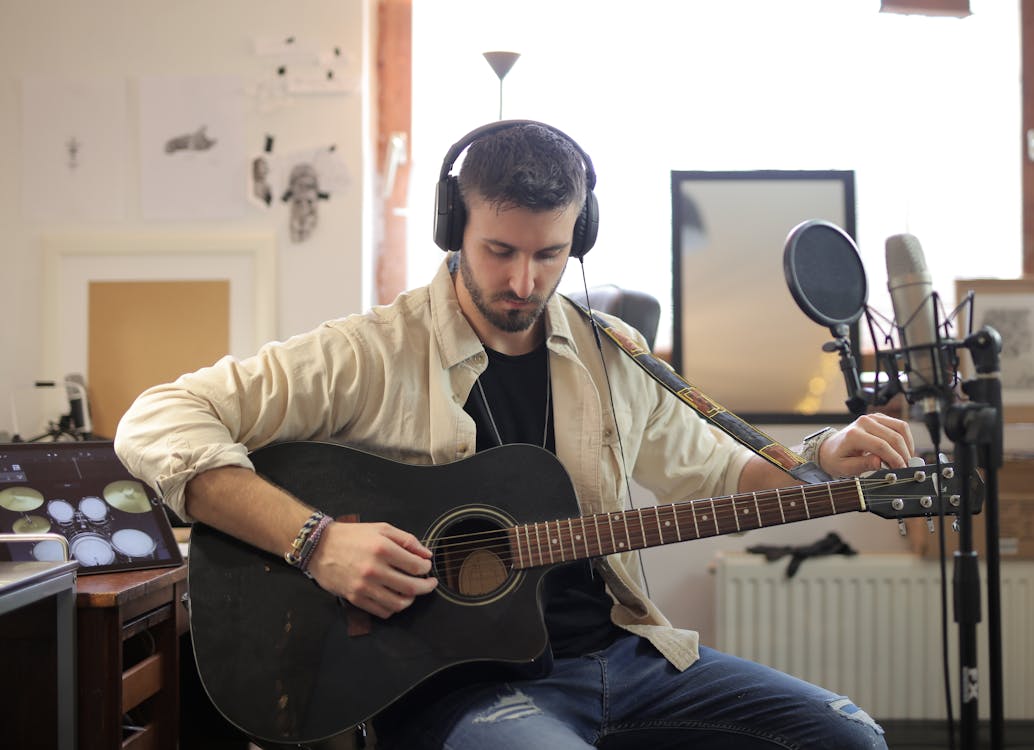 Open Reaper, and click on the 'New Project' icon. Select your desired sample rate and bit depth, then select 'Create'. You will now be ready to start recording! Connect your instrument or microphone to your computer, and set the volume appropriately. Next, click on the 'Create a new track' icon and select 'Audio Track'. Now you are ready to record!
Recording your guitar
Connect your guitar to your audio interface and launch Reaper. Choose the correct input channel on your audio interface, then arm the track by pressing the record button. Press play in Reaper, then start playing your guitar. When you're finished recording, press stop in Reaper to finish the take.
Editing your performance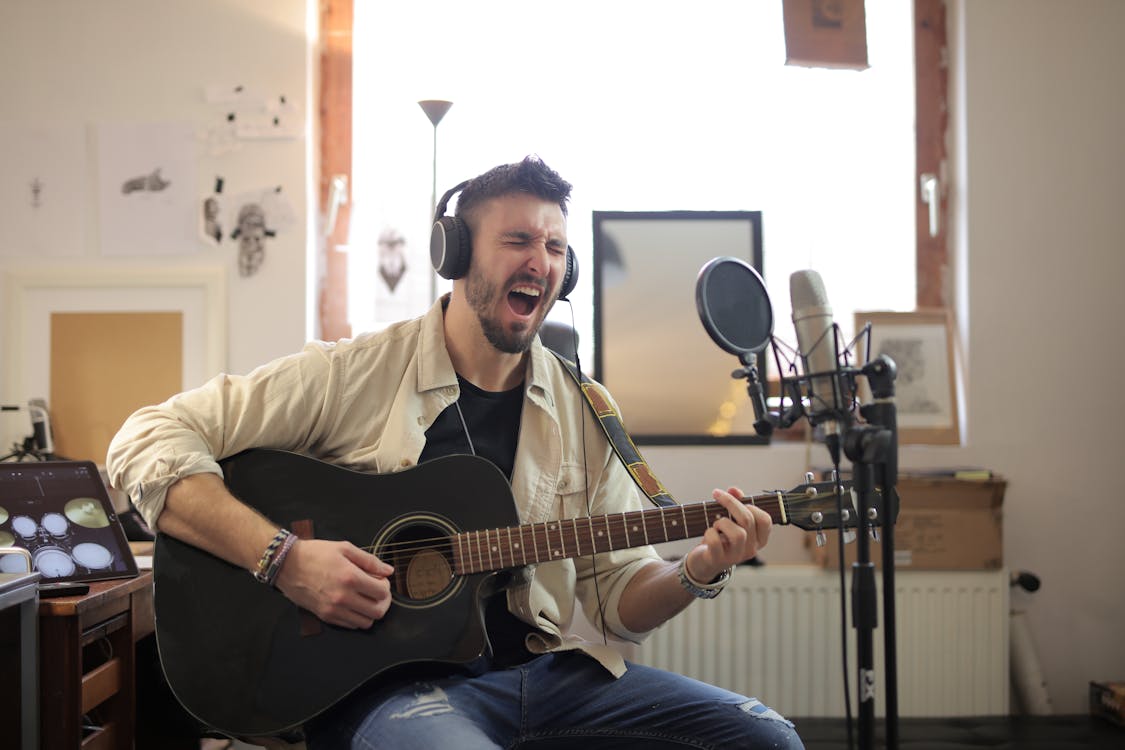 Once you've recorded your guitar, you may need to edit the track to get the best sound and performance out of it. Reaper has a number of powerful editing tools that can help you do this.
The first thing you'll want to do is adjust the timing of your performance if necessary. Reaper's Time Tool allows you to easily adjust the start and end points of each note as well as nudge individual notes or phrases forward or backward in time. You can also use the Ripple Tool to move multiple notes or phrases at once.
Next, you can use Reaper's Comping tool to create the perfect take from multiple performances. This allows you to select the best sections from different takes and combine them into one perfect performance.
You can also use Reaper's automation tools to edit your performance in real-time. This allows you to make subtle adjustments to the tone, level and dynamics of your track.
Finally, Reaper has a range of editing tools that can help you refine your performance. These include fade tools, copy/paste/delete functions, trim/crop tools and more. All these tools allow you to tweak your performance until it's exactly the way you want it.
Once you're happy with your performance, you're ready to move onto the next step: adding effects.
Adding effects
Effects such as compression, delay, and reverb can help bring your guitar recording to life. Use Reaper's FX browser to browse and select effects for your track. Adjust the parameters for each effect and experiment with different combinations to find the sound you're looking for. Once you're happy with the effects, click 'OK' to apply them.
Mixing and exporting your track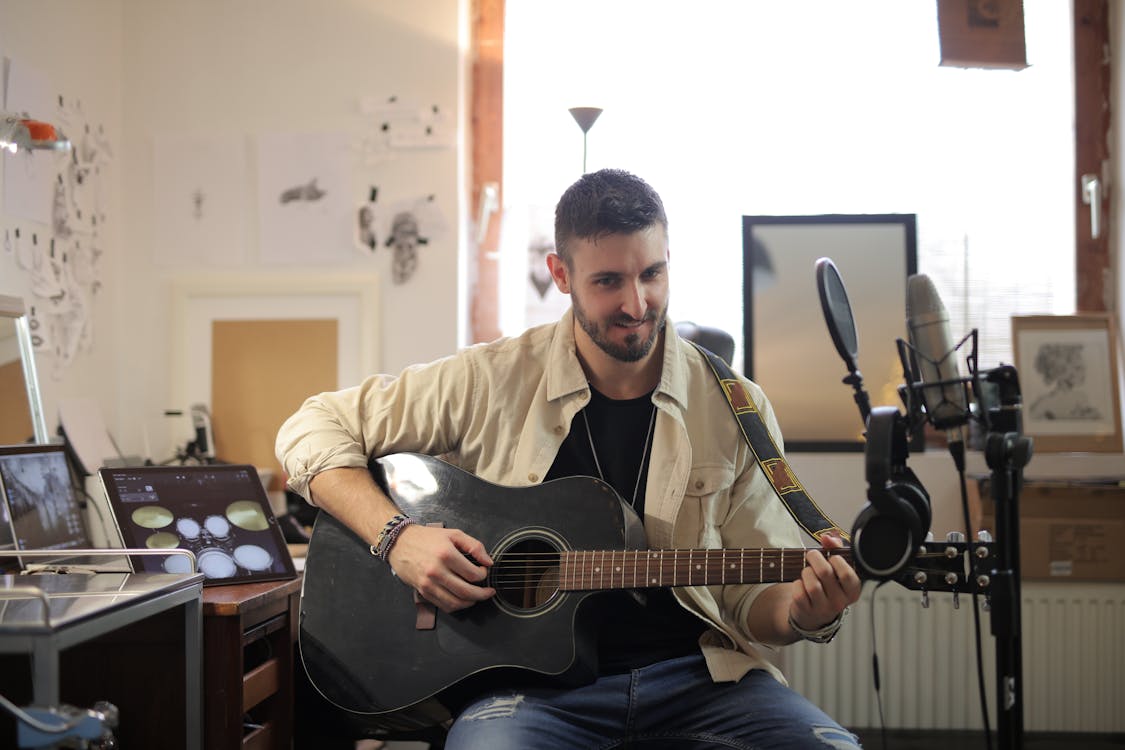 Mixing is the process of adjusting levels and adding effects to your track. Once you've finished recording, it's time to begin mixing. This can be a daunting task, but by following a few simple steps you can quickly master it. Use the faders and EQ controls to shape the sound of each instrument in the mix. When you're happy with the balance and tone, add effects to make your track stand out. Finally, export your track as a WAV or MP3 file.