Is a Pop Filter Necessary? 5 Times You Should and Shouldn't Use One
05/02/2023
10 Ways to Instantly Make Your Music Sound More Professional
05/02/2023
Are you ready to start creating music in the comfort of your own home? Building a home recording studio doesn't have to be expensive or complicated. With the right equipment and a little bit of know-how, you can create professional quality recordings on a budget. In this blog post, we'll provide a beginner's guide to setting up your first home recording studio on a budget. From choosing the right audio interface and microphone to finding the perfect recording space, we'll give you all the tips and tricks you need to get started.
Introduction: what is a home recording studio?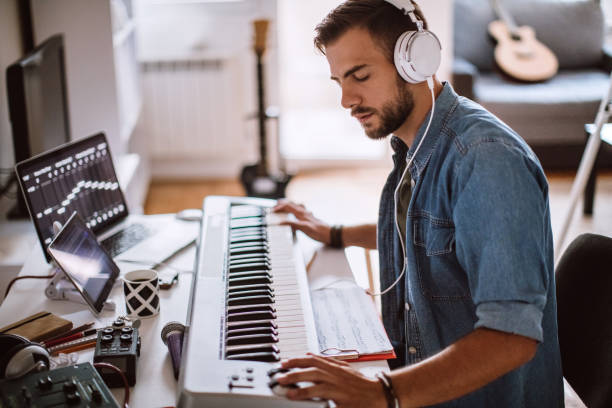 A home recording studio is a place for musicians, producers and audio engineers to record music without having to go to a traditional studio. It allows you to take control of your own creative process and create professional-quality recordings in the comfort of your own home.
The basics: what do you need to get started?
To get started, you'll need a computer, recording software, an audio interface, microphones, and headphones. Make sure your computer is powerful enough to handle the software and processing needed for recording. Also, ensure that your audio interface is compatible with your software and can handle the number of inputs and outputs you need. Lastly, pick out mics that are appropriate for your recording needs, as well as headphones that are comfortable and provide accurate sound.
Setting up your space: where should you put your studio?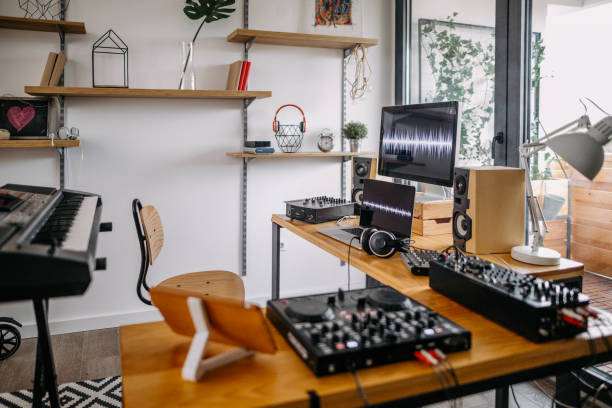 When it comes to setting up your home recording studio, location is key. Your space needs to be quiet and isolated, as any noise or distractions will affect your recordings.
The ideal space for a home studio is a spare bedroom or basement. These spaces are typically quieter and more isolated, reducing sound interference from outside sources. If you don't have a spare room, you can also use a closet or other enclosed area.
When deciding where to put your studio, consider the size of the room. The larger the room, the more options you have when it comes to positioning speakers, instruments, and other equipment. Also keep in mind that the shape of the room can affect the acoustics of your recordings, so make sure the walls are not too curved or angled.
Another important factor is ventilation. Make sure the space has adequate airflow, as excess heat and humidity can cause technical issues with your equipment.
Finally, if you plan on inviting other people over to record with you, make sure there's enough space for everyone to move around comfortably.
Setting up your space is an important part of building your home recording studio. Choose a location that is quiet, isolated, and large enough to accommodate all your equipment. Don't forget to take ventilation into account as well, to ensure your equipment is properly cooled.
Acoustics: how to treat your room for sound
Good acoustics are essential for a home recording studio. To ensure the best sound quality, you should use soundproofing materials, such as foam panels and acoustic tiles, to minimize echo and reverberation in your room. Additionally, using acoustic dampening material like rugs, curtains and carpets can help absorb excess sound. For the best results, consider hiring a professional audio engineer to help you design and build an ideal acoustical environment.
Equipment: what gear do you need for your studio?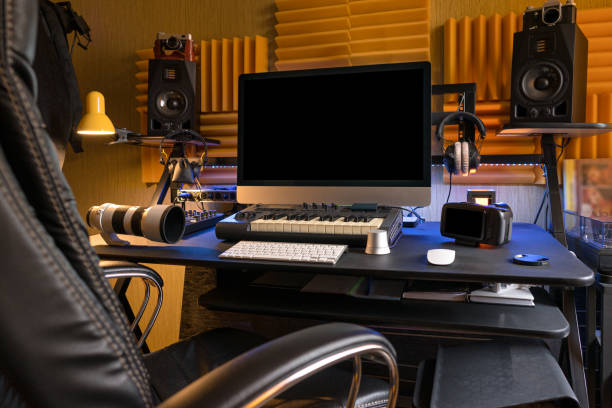 Setting up a home recording studio requires a few essential pieces of gear. The basics include a computer, a digital audio workstation (DAW), an audio interface, studio monitors, microphones, and cables. Depending on your budget, you can also add in additional gear like synthesizers, drum machines, and outboard effects. Choosing the right equipment is essential for achieving the best sound quality possible. Research the different options available to you and find what works best for your setup and budget.
Putting it all together: putting your studio together on a budget
With a little knowledge and the right resources, it's possible to put together an amazing home recording studio without breaking the bank. The trick is to buy only the essential items and to shop around for the best deals. Start by focusing on the basics—a good microphone, audio interface, headphones, and software—and add additional items as you need them. Don't forget to budget for important accessories like pop filters, cables, and stands. Also, consider shopping second-hand or used equipment to save even more money. With a bit of effort, you'll be ready to record your next hit in no time!
Conclusion: tips for getting started with your new home recording studio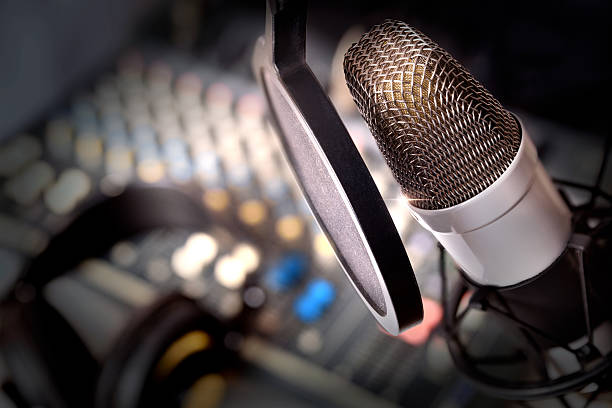 Start small and simple. Don't feel like you need to buy all the most expensive gear in order to make great music. Buy what you can afford and work your way up as you gain experience. Take your time and don't rush into anything. Research, plan and practice until you get it right. Good luck!