10 Best Budget-Friendly Microphones for Singers and Songwriters
05/02/2023
Are you an aspiring musician looking to create your own recordings from the comfort of your own home? If so, having the right equipment for your home recording studio is essential. With so many pieces of equipment on the market, it can be difficult to determine what is truly necessary for a successful recording experience. In this blog post, we'll provide a comprehensive list of the top 10 must-have pieces of equipment for a home recording studio. We'll also share tips on how to choose the right gear for your specific needs.
1) Audio interface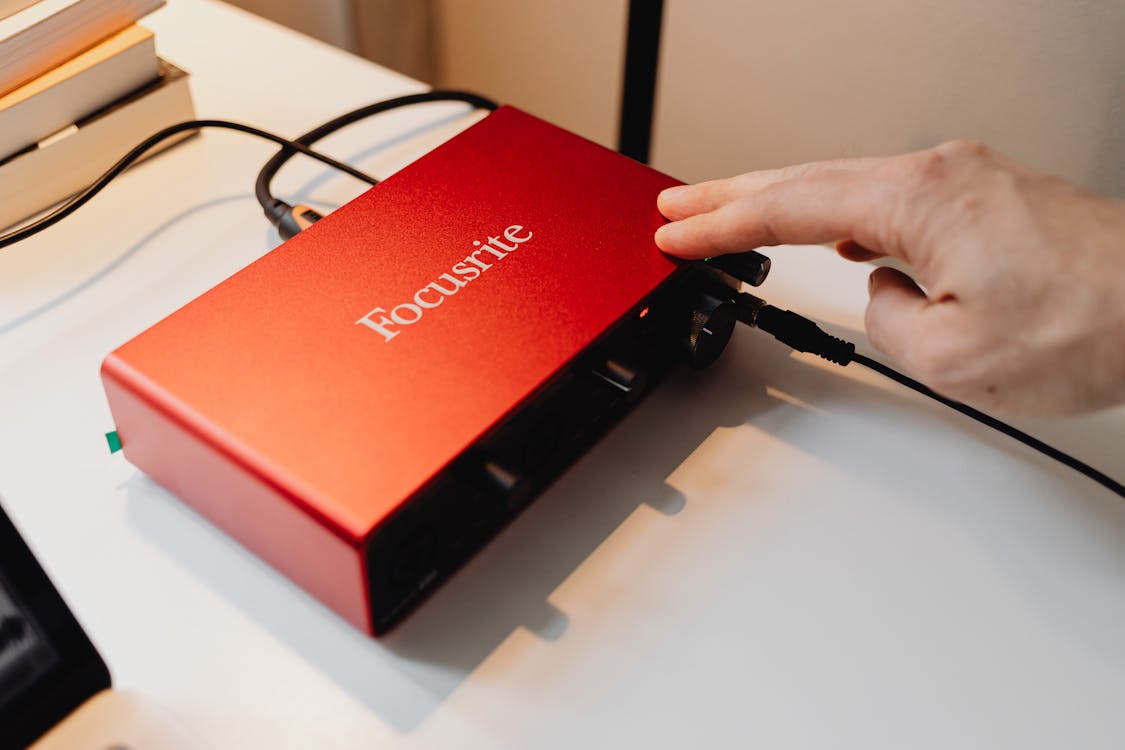 An audio interface allows you to connect a microphone and other instruments to your computer and record with digital audio workstations (DAW). It is essential for any home recording studio. An audio interface is a must-have for any home studio.
2) Microphone
A microphone is a crucial piece of equipment for any home recording studio. It captures the sound you are trying to record and sends it to your audio interface. There are different types of microphones available, so you should choose one that best suits your needs. For example, condenser microphones are best for vocals, while dynamic microphones are better for instruments.
3) Headphones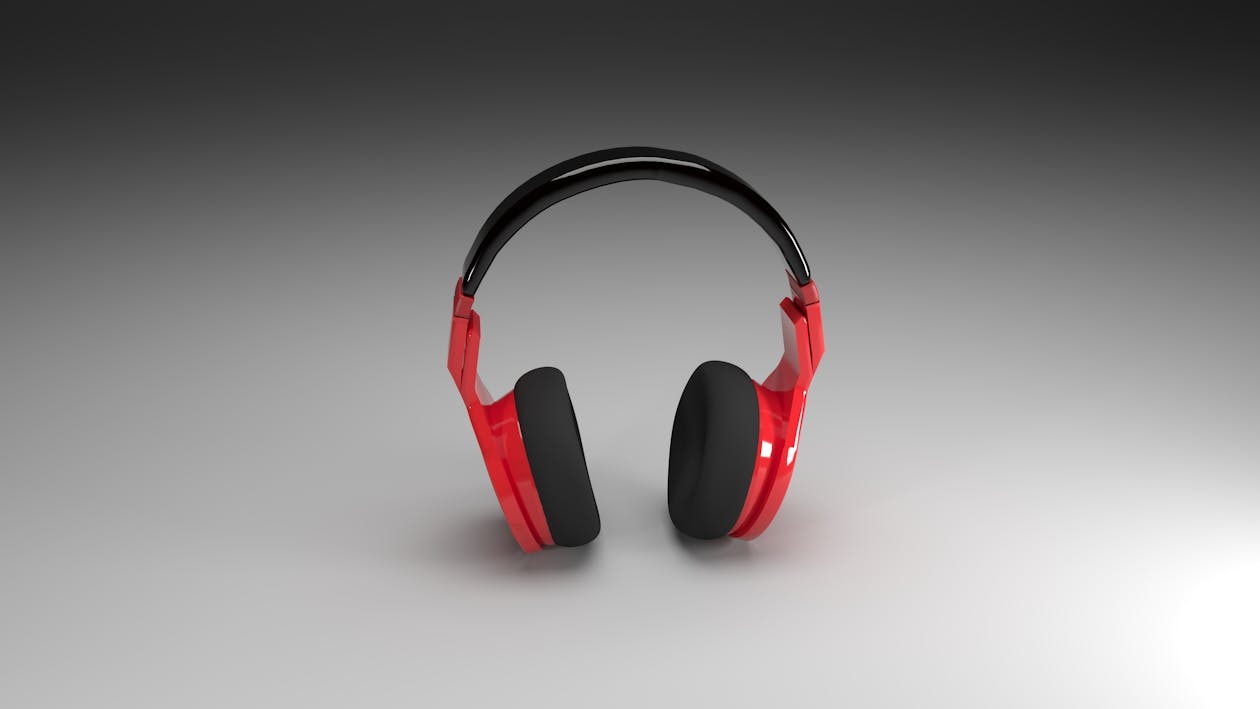 Headphones are essential for a home recording studio, allowing you to hear and monitor the sound accurately. Invest in a good pair of headphones with quality sound that is comfortable and fits properly. You may also want to consider noise-cancelling headphones if you are recording in a noisy environment.
4) MIDI keyboard
A MIDI keyboard is an essential piece of equipment for any home recording studio. A MIDI keyboard allows you to play virtual instruments and record them into your DAW. It can also be used to control other aspects of your DAW, such as tempo and automation. The keys on a MIDI keyboard are typically smaller than a regular keyboard, so they take up less space in your studio. They are also often more affordable than a traditional keyboard. Additionally, some models come with additional features such as drum pads and knobs that can be used to manipulate parameters in your software. When choosing a MIDI keyboard, consider how many keys you need, whether you want any additional features, and how much you're willing to spend.
5) DAW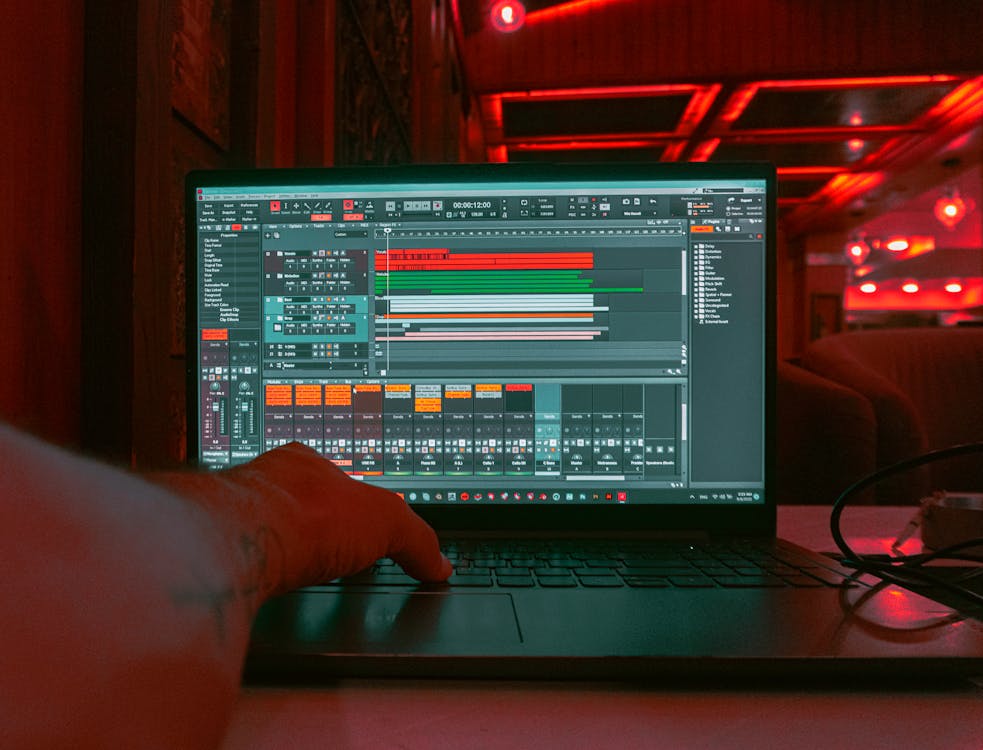 Digital Audio Workstation (DAW) software is essential for recording and editing audio. It allows you to mix and master tracks, compose music, and more. Popular DAWs include Pro Tools, Logic Pro, Cubase, Ableton Live, and FL Studio. But there are plenty of other great options available too. Just be sure to choose a DAW that is user friendly and has the features you need.
6) Monitors
Essential for accurate sound reproduction. Monitors come in active and passive versions, and come in a range of sizes to suit your space. Choose wisely for the best results. When choosing monitors, consider factors such as price, size, frequency response and power handling.
7) Cables
Cables are essential for any home recording studio. From audio to MIDI, it's important to have the right cables to ensure a smooth workflow. Make sure to choose high quality cables that can handle the signal strength and don't introduce noise. Quality matters! Invest in the best quality you can find, and make sure to label them so you know what they do.
8) Pop filter
A pop filter is essential for any home recording studio. It helps reduce pops, clicks, and other vocal distractions. It also helps minimize vocal sibilance and improve the overall quality of recordings. Positioning the pop filter between the microphone and the vocalist will help create a more professional sounding recording.
9) Acoustic treatment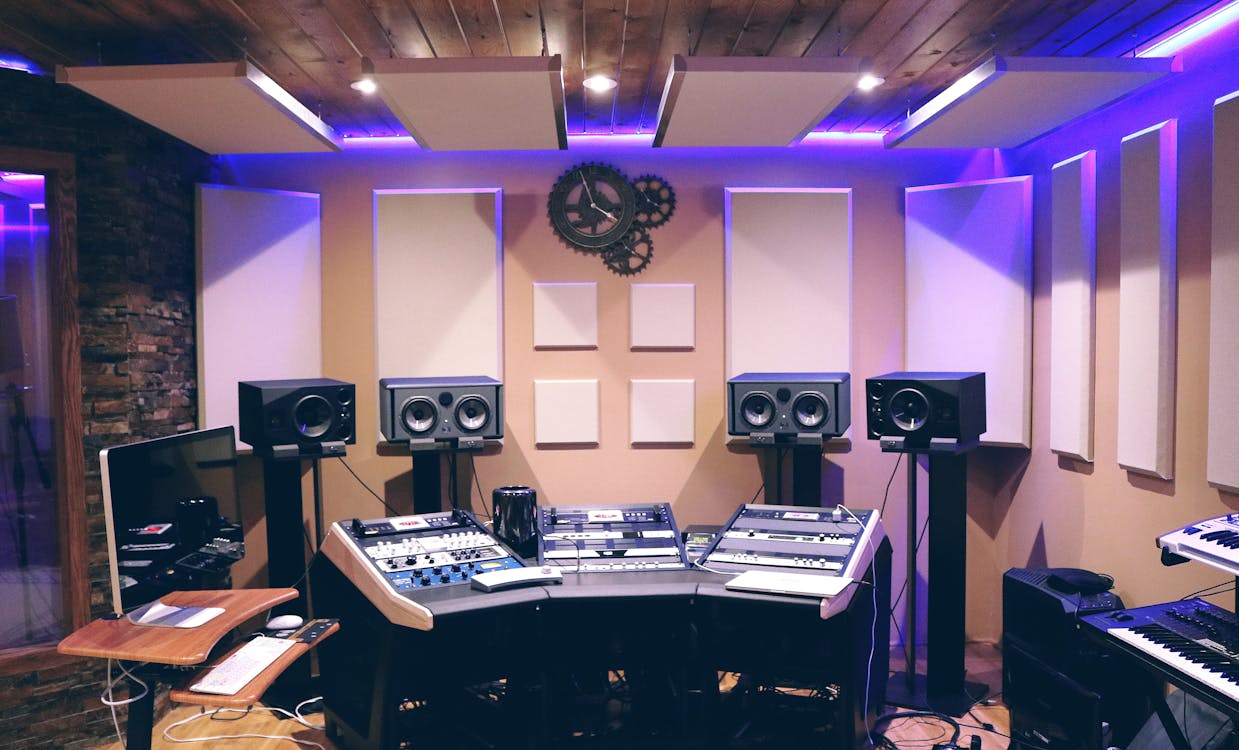 Acoustic treatment is essential for achieving a professional sound in your home studio. Treatments such as acoustic foam, bass traps, and diffusers can reduce echo and reverberation, resulting in a more balanced mix. It's also important to consider the shape of your room when choosing the right treatment, as this can affect the sound of your recordings.
10) Instrument
Playing an instrument is essential for recording. Consider your own preferences and budget when deciding which to buy. Popular choices include guitars, pianos, drums, and synths. Of course, a lot of this comes down to personal preference. But, it's important to note that you may also need a microphone and other equipment to record these instruments.