Why Every Aspiring Musician Should Attend a Music School
06/02/2023
How to have a successful music career without being a performer
06/02/2023
Are you an aspiring musician looking for the best way to make a career out of music? You're in luck! There are many great music careers out there for you to pursue. From traditional roles like composers, producers, and songwriters to more modern roles like sound engineers and DJs, there are lots of options to consider. In this blog post, we'll be exploring the top 10 music careers for aspiring musicians, along with the advantages and disadvantages of each. With this information, you'll be able to make an informed decision and find the best career path for your musical aspirations.
1) Session musician
Playing music as a session musician involves playing various instruments in the studio for different recording projects. They work with producers and other musicians to provide the sound they are looking for. It's an important role, as they can bring a unique flavor to the song or project. It's an excellent way to make money as a musician, and you can even build a career out of it.
2) Touring musician
Performing for audiences around the world, touring musicians bring music to life with their live performances. Touring musicians are responsible for both practice and performance, and may be on the road for long periods of time. Those who want to make a career out of touring must be prepared to work hard and stay focused on delivering their best performance every night.
3) Music journalist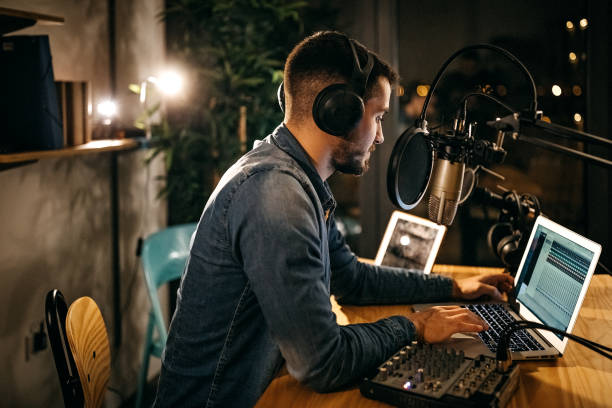 Write and report on music news, trends, and events. They may work for newspapers, magazines, online publications, or other media outlets. They may interview music artists and review performances, albums, and songs. They need to be able to think critically about music and have a knack for storytelling.
4) Music producer
Producers manage recording sessions and oversee the production of music. They're responsible for finding musicians, booking recording studios, and creating the right sound. Producers also coach vocalists and musicians, and provide feedback on recordings. Becoming a producer requires knowledge of music theory, sound engineering, and music production software. Producers should also have good people skills, as they often work with multiple musicians and crew members to create a successful recording.
5) Music therapist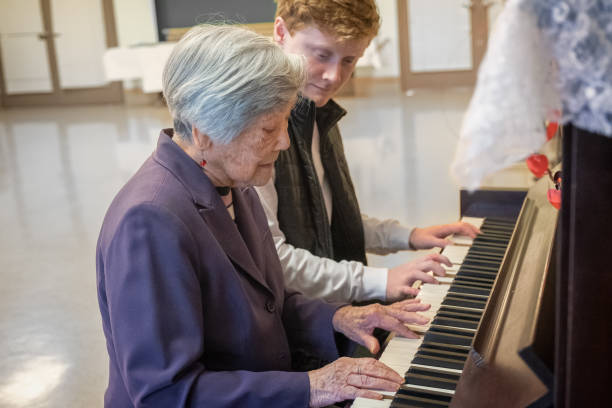 Music therapy is a career that uses music to help people of all ages. Music therapists help clients improve their physical, emotional, and mental health by creating personalized musical experiences. They may use instruments, songwriting, singing, and other musical activities to promote healing. A degree in music therapy is required to become a certified therapist, and other related degrees such as psychology, music, or counseling are beneficial. If you're interested in using your love of music to make a difference in people's lives, a career in music therapy could be a great fit.
6) Music teacher
A music teacher is a professional who instructs students in music theory, technique, and performance. They provide guidance to aspiring musicians and help them reach their musical goals. Music teachers work with individuals and small groups, offering instruction in areas such as instrumental playing, vocal performance, songwriting, and music theory.
7) DJ
A DJ is someone who plays music for an audience. They may mix different genres of music, create sound effects, and provide entertainment for a crowd. DJs are often the life of the party and are sought out for club events and other special occasions. If you're a musician who likes to interact with the crowd, DJing might be a great career choice.
8) Sound engineer
Sound engineers help create and manipulate the sound of recordings, live performances and broadcasts. They operate and maintain the equipment used to record and mix music, as well as use their skills to shape and enhance audio quality. Sound engineering is a great career choice for those who are technically savvy and enjoy working with sound.
9) Composer
Composers create original musical works, such as film scores, jingles, and concert pieces. They may specialize in a particular genre, such as classical, pop, or jazz. Composers typically possess advanced music theory and composition skills. It is a great way to make a living out of your passion for music. Composing original music is a highly creative and rewarding endeavor.
10) Arranger
Arrangers take musical pieces and alter them to make them more suitable for performance, often changing the key, tempo or style. They are highly skilled musicians and need excellent musical understanding and creativity. Arrangers are often composers or music producers. They may also write sheet music, create original orchestrations and oversee recording sessions.