The Best Ways to Find Inspiration for Your Songwriting
06/02/2023
The World's Top 10 Music Schools: A Comprehensive Guide
06/02/2023
Writing a hit song is no easy feat. It requires a lot of skill, creativity, and hard work. But with the right knowledge and techniques, it is possible to create a song that will stand the test of time and become an instant classic. In this blog post, we'll explore the creative process behind songwriting and look at how you can use this knowledge to craft your own hit songs. From finding inspiration and writing lyrics to creating catchy melodies and adding production elements, we'll cover all the essential aspects of the art of songwriting.
Start with an idea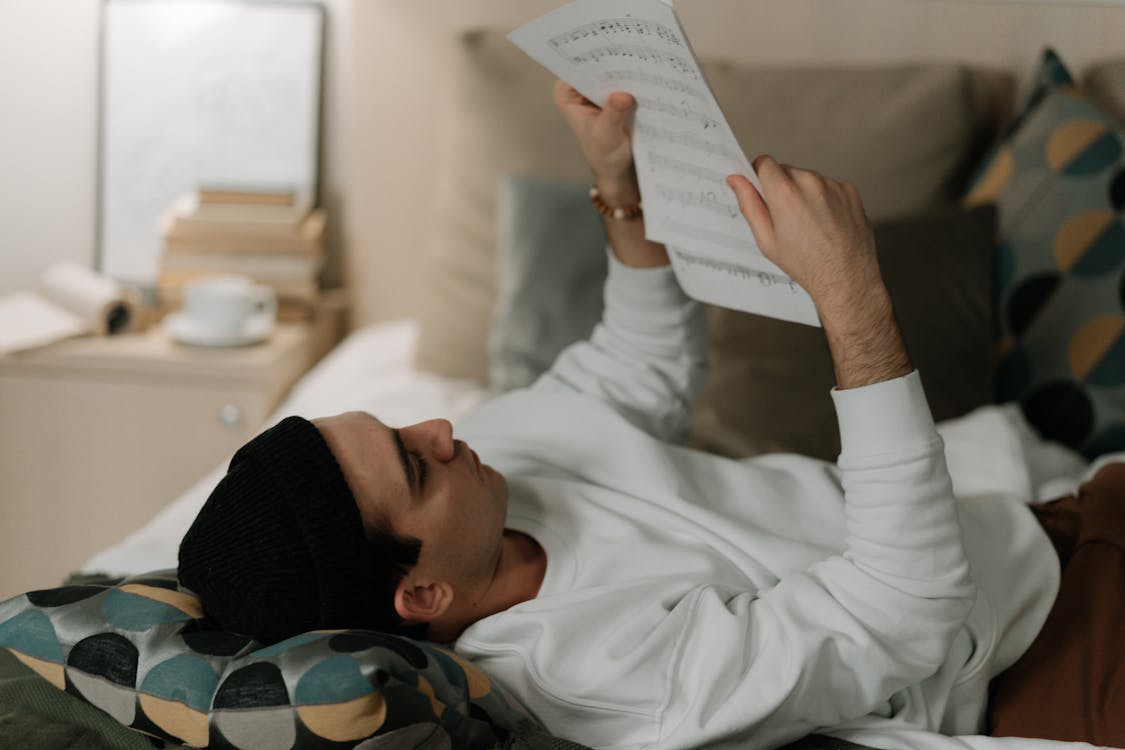 When writing a song, the first step is to come up with an idea. Brainstorm, think about what you want to say, and jot down any words or phrases that come to mind. Then, use those ideas to create a concept or story for the song. Take some time to consider how the words and melody could work together. Finally, use that concept as a foundation for the song's lyrics and structure.
Write the lyrics
Create a story or theme to guide the song. Jot down any ideas that come to mind. Start by writing the chorus first, then move on to the verses. Consider what feeling or emotion you want to evoke with the words. Find ways to incorporate creative rhymes and metaphors. Pay attention to the syllables and rhythm of the words. Make sure the lyrics are clear and meaningful. Have fun with it and be creative!
Create the melody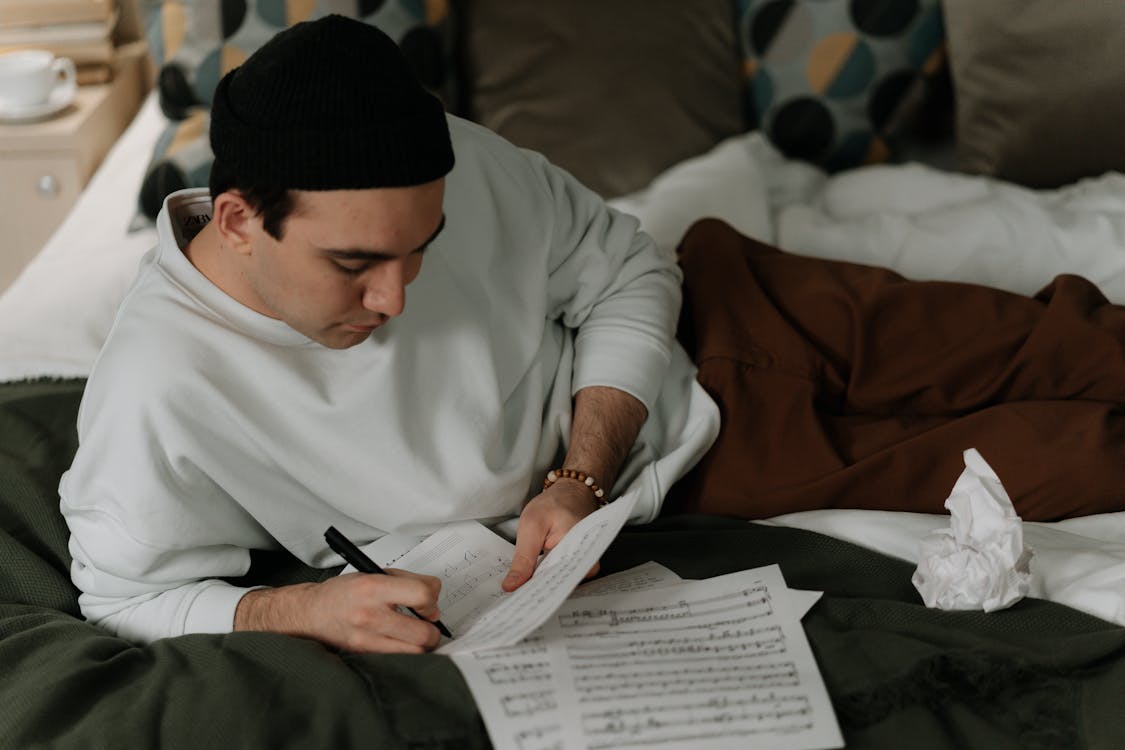 Writing a melody is one of the most important elements of songwriting. A good melody can make all the difference between an average song and a hit.
When you are writing a melody, you need to consider several things. First, you want to create something that people can remember easily and hum along with. Second, you want to match the mood of the lyrics. Third, you want to use a range of notes that fits the vocal range of the singer. Finally, you want to make sure your melody does not clash with any chords or bass lines.
A great way to get started writing a melody is to start by humming or singing the words of your song. Make sure the notes you choose capture the emotion of the lyrics and fit into the range of the singer. Once you have found some notes that work, try repeating them in different patterns, adding variations and changing up the rhythm. Experiment until you find something that works and feels right.
Once you have created your melody, you should play it together with the chords and bass line of your song to ensure everything fits together harmoniously. Listen to it several times and make sure it sounds good before you record your song.
Creating a memorable melody is essential for a successful song. Take your time, experiment and enjoy the creative process!
Arrange the song
Arranging the song is the process of constructing the musical elements of your song into a cohesive piece. It involves placing the melody, lyrics, and accompaniment together in a way that best conveys your message. This is often done with software or through a professional recording session. The arrangement of a song should be tailored to match its genre, and pay attention to elements such as tempo, rhythm, dynamics, timbre, and texture.
Record the song
Once you have written the lyrics, melody, and arrangement of the song, it's time to bring your creation to life. When recording a song, the goal is to capture the emotion and feeling of the performance. This means choosing the right instruments, finding the right sound, and setting the correct levels for each instrument. Once all of the elements are in place, it's time to hit the record button and let your creativity take over!
Promote the song
Reach out to industry contacts, share the song on social media, and submit to streaming services. Promoting your music can be a challenge, but with dedication and perseverance, you can get your music heard. Reach out to industry contacts, leverage streaming services, and use social media – all of these tactics will help get your song out there.