10 Pieces of Hardware You Need for a Home Studio
06/02/2023
10 Best Studio Monitors for Perfect Sound Mixing
06/02/2023
When it comes to creating unique and powerful music, synthesizers are one of the most important tools in a producer's arsenal. With a seemingly endless array of options available, it can be difficult to decide which one is right for your production style. In this blog post, we'll take a look at some of the best synthesizers for every type of music production style, from EDM to classical and everything in between. We'll cover the features, pros, and cons of each synth, so you can find the perfect fit for your music production needs.
Drum Machines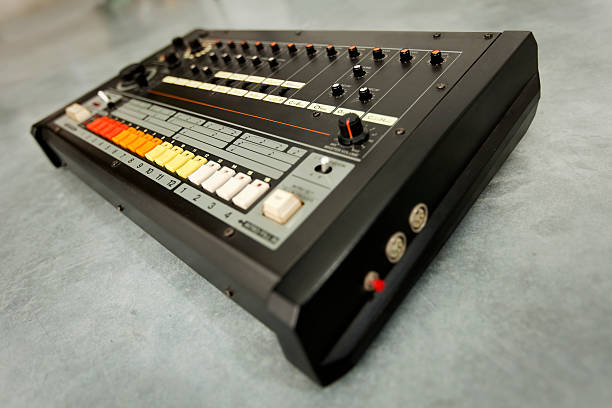 Drum machines are electronic musical instruments designed to imitate the sound of drums, cymbals, and other percussion instruments. They can be used to create beats, rhythms, and other sounds that would be difficult or impossible to produce with traditional instruments. Drum machines offer a range of features and control options, allowing musicians to customize their sound and create unique compositions.
Samplers
Samplers are great for adding texture and depth to your music production. They allow you to record and playback sounds from any source, including vinyl records and pre-recorded samples. Samplers are incredibly versatile and can be used to create unique sounds and textures. Some of the best samplers available include the Akai MPC, Elektron Octatrack, and Roland SP-404.
Analog Synthesizers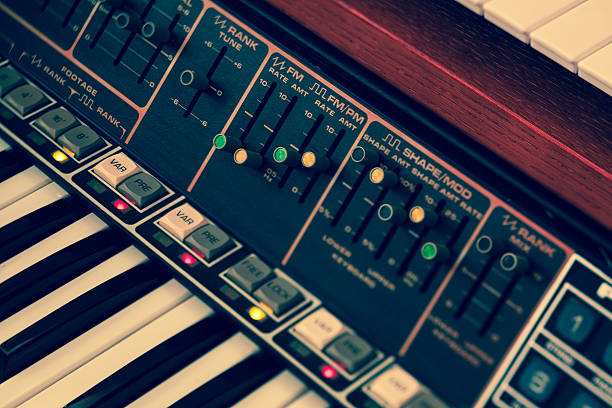 Analog synths are classic, classic instruments. They have a rich sound and feel, and are the choice for many producers and artists. They typically come in both modular and non-modular form, with a variety of control options to choose from. Some of the most popular analog synths are the Moog, Korg, and Roland models.
Digital Synthesizers
Digital synthesizers are becoming increasingly popular as they provide more options than traditional analog synthesizers. Digital synthesizers offer a variety of features that can be utilized in different ways to create unique sounds. Digital synthesizers use digital sound sources such as wavetables, oscillators and samples, as well as digital signal processing (DSP) algorithms to manipulate the sound.
These synthesizers can range from simple, entry-level models to complex and advanced models. Many digital synthesizers offer a variety of different types of synthesis, such as additive, subtractive, FM, and wavetable. This allows the user to mix and match different synthesis techniques to create the desired sound. Additionally, some digital synthesizers allow for sound manipulation through software plugins or virtual patching.
One advantage of using digital synthesizers is the ability to save patches and recall them at a later time. This feature makes it easy to experiment with different sounds without having to start from scratch. Additionally, digital synthesizers often have a wide range of effects available, such as delay, reverb, chorus, and flange, which can further enhance the sound.
Digital synthesizers are extremely versatile and are an excellent choice for anyone looking to produce music. With the ever-evolving technology, digital synthesizers are constantly improving and offer more features than ever before. Whether you're just starting out or you're a seasoned veteran, there's a digital synthesizer out there that will meet your needs.
Modular Synthesizers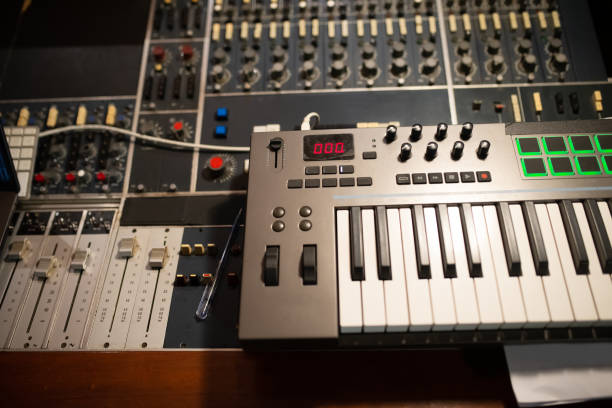 Modular synthesizers are the most versatile and customizable of all the different types of synthesizers available today. They consist of individual modules which can be combined in different ways to create unique sounds. Modular synthesizers are great for sound design and experimenting, allowing you to create sounds that cannot be achieved with any other type of synthesizer.
One of the main advantages of a modular synthesizer is its flexibility. You can mix and match modules, change the order in which they are connected, and even create your own custom modules. This allows you to customize your sounds and create totally unique patches. The downside is that modular synths can be expensive and require some technical knowledge to get the most out of them.
The most popular modular synthesizers are Eurorack systems, which use standardized 3U high, 84HP wide modules. Many manufacturers make modules for these systems, allowing you to create very elaborate rigs. These systems can also be easily expanded, allowing you to add new modules as your needs evolve.
In conclusion, modular synthesizers offer an incredible level of control and customization. They are perfect for sound designers and experimental musicians who want to explore the boundaries of synthesis. However, they can also be quite expensive and require a certain level of technical knowledge to get the most out of them.