The World's Top 10 Music Schools: A Comprehensive Guide
06/02/2023
How Much Does It Cost to Attend a Music School? And Is It Worth It?
06/02/2023
Music has been a part of our lives for centuries, and its ability to evoke emotion and invoke memories has endured throughout time. As technology advances, the sounds of music are changing, and more and more genres are emerging. With the help of music schools, the future of music is being shaped today. In this blog post, we'll explore how music schools are helping to create the sounds of tomorrow, and how they are providing students with the tools to become successful musicians.
Technology is changing the way we consume music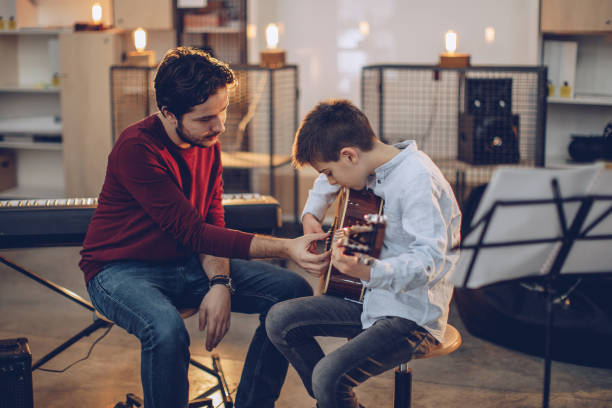 From streaming services to virtual concerts, the way we listen to and engage with music is constantly evolving. With the advent of new technologies, music is becoming more accessible than ever before. Smartphones, tablets, and other devices have allowed us to access music from anywhere in the world. We no longer need to buy physical copies of albums; instead, we can stream our favorite songs at any time. Music streaming apps have also become more popular, allowing users to create custom playlists and discover new music. Furthermore, virtual concerts have allowed fans to enjoy their favorite artists from the comfort of their own homes. As technology advances, so does the way we consume music.
Music schools are teaching the next generation of musicians
They are teaching students the fundamentals of music theory, history, and performance. From early childhood education to conservatories and universities, music schools are equipping students with the skills and knowledge to be successful in the music industry. They also offer courses in songwriting, production, and digital music technology, preparing students for a range of careers in the field. Students of today are taking full advantage of the opportunities available to them and are embracing innovation to shape the future of music.
The internet is making it easier than ever to learn about music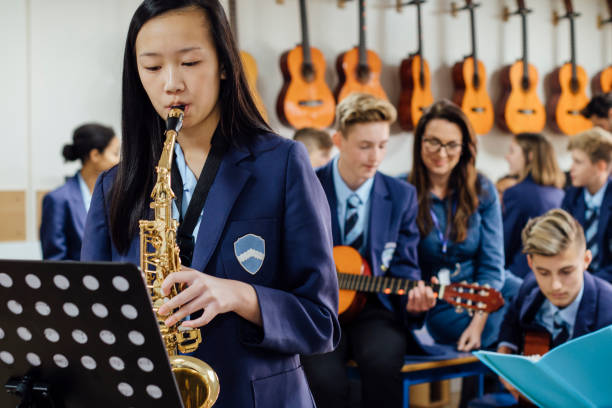 From streaming services to online tutorials, music education is no longer confined to a physical classroom. With the help of the internet, aspiring musicians can now access free or low-cost resources, such as YouTube videos and podcasts, to learn about music. Aspiring composers and producers can also use online tools to create music from their home computers.
Online platforms have also made it easier for people to discover new music. For example, streaming services like Spotify, Apple Music, and SoundCloud allow users to explore music from around the world. Social media platforms such as Instagram and Twitter are great for finding new artists, songs, and playlists. The internet has made it possible for us to connect with each other and share our musical interests, helping to shape the future of music.
The internet has also revolutionized the way we learn about music theory. Online platforms like Coursera, Udemy, and Skillshare offer courses on topics such as songwriting, recording techniques, and music production. You can even find lessons on music history and music theory. It's never been easier to get a comprehensive education on music without having to leave your home.
The internet has made it possible for aspiring musicians to access a wealth of knowledge and resources without having to attend a traditional music school. While there is still no substitute for hands-on instruction, the internet is making it easier than ever to learn about music and keep up with the latest trends.
Music festivals are becoming more popular
They offer unique experiences and allow fans to connect with their favorite artists in a way that traditional concerts simply can't. These festivals are drawing in more fans each year, with many events boasting attendance numbers in the hundreds of thousands. Music festivals offer an immersive experience for fans, providing live music, food and drink, art installations, and activities that will keep fans entertained all day long. Music festivals are creating a new way for music to be enjoyed, and they are helping to shape the future of music.
The future of music is digital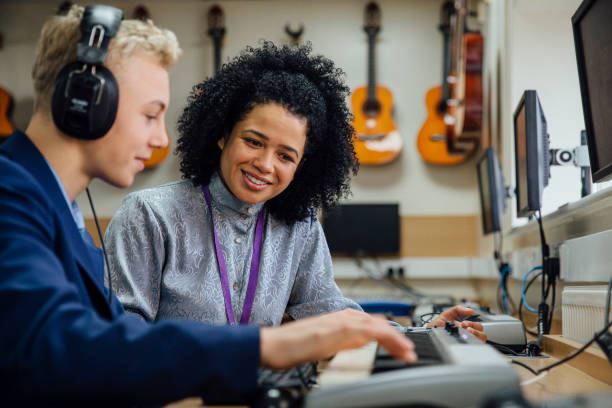 With the advancements in digital technology, music is being transformed more and more every day. We are seeing the rise of new genres, collaborations across different styles and platforms, and the emergence of interactive live experiences. Digital tools are now making it easier for musicians to create and share their music with the world, and for fans to discover new music. As these technologies continue to evolve, we can expect to see even more groundbreaking advances in the way we consume music.