The Art of Songwriting: How to Write a Hit Song
06/02/2023
The Future of Music: Shaping the Sounds of Tomorrow
06/02/2023
Are you looking for the best music schools in the world? If so, then you've come to the right place! In this comprehensive guide, we will provide you with a list of the top 10 music schools in the world. With their impressive track records and world-class facilities, these schools are sure to give you an outstanding musical education. We will give you an overview of each school's curriculum, tuition costs, and more. So if you're a passionate musician looking for the best place to hone your skills, then read on to learn more about the world's top 10 music schools!
1) Juilliard School
Located in New York City, Juilliard School is the top music school in the world, renowned for its rigorous curriculum and highly esteemed faculty. It offers a wide range of programs from pre-college to graduate, including classical and jazz performance, music production and technology, and music education. The school also has a large alumni base that includes many prominent musicians.
2) Manhattan School of Music
Located in New York City, the Manhattan School of Music offers a comprehensive music education, with undergraduate and graduate programs in classical, jazz, and contemporary music. With over 700 students from more than 50 countries, the school provides a vibrant community of musicians and teachers. The curriculum is focused on performance, composition, music theory, history, and technology.
3) The New School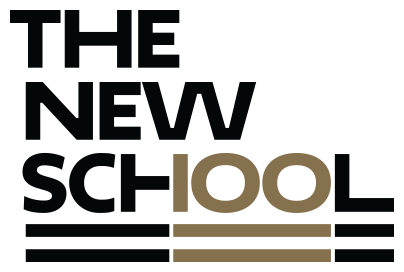 The New School is a top-tier music school located in New York City. Its music program offers a wide range of courses, from performance to composition and more. It's renowned for its diverse faculty and cutting-edge research opportunities. The New School provides an excellent education in a collaborative and creative environment.
4) Berklee College of Music
Berklee College of Music is one of the world's premier music schools, located in Boston, Massachusetts. Established in 1945, Berklee has become an international leader in contemporary music education and performance, offering undergraduate and graduate degrees in a range of musical disciplines including jazz, music production, music business, and more. With over 4,000 students from over 100 countries, the school boasts an impressive faculty and staff, and graduates who are widely successful in the industry.
5) Royal Academy of Music
Located in London, England, the Royal Academy of Music is one of the most prestigious music schools in the world. Established in 1822, it is the oldest conservatoire in the UK and offers courses for all levels, from undergraduate to postgraduate. It has an impressive alumni list that includes some of the greatest composers, performers, and conductors in the world.
6) Guildhall School of Music and Drama
The Guildhall School of Music and Drama is a prestigious music school located in London, England. Founded in 1880, the school provides high-quality musical education for all ages. The school offers courses ranging from classical music to jazz and popular music. Along with its excellent musical education, the school also offers theatre and opera training. Students have the chance to work in both professional and educational theatres, as well as on film and television projects. With an impressive range of world-class facilities, students have access to some of the best resources in music, drama and opera.
7) Royal College of Music
Located in London, the Royal College of Music is one of the world's leading music conservatories. Founded in 1882, it offers a range of undergraduate and postgraduate courses in music performance, composition, conducting, and music technology. RCM is home to internationally renowned artists and teachers from all over the world, with a strong commitment to excellence in all areas of study.
8) Curtis Institute of Music
Located in Philadelphia, Pennsylvania, the Curtis Institute of Music is a world-renowned conservatory of music. Founded in 1924, the school boasts a distinguished faculty and student body and offers degrees in a range of classical music disciplines. With a rigorous curriculum, Curtis graduates go on to perform in some of the world's top orchestras and opera houses.
9) Yale School of Music
The Yale School of Music is one of the most prestigious music schools in the world, offering a wide range of degree programs. Yale's students have access to state-of-the-art facilities and renowned faculty, who have included Pulitzer Prize and Grammy Award winners. The school also offers unique opportunities such as internships and performance opportunities at the nearby Yale Repertory Theatre.
10) Colburn School
Located in Los Angeles, CA, Colburn School is one of the world's premier conservatories for classical music. It offers students an intense, performance-focused program and access to some of the most talented instructors in the industry. Colburn School offers a wide range of courses in classical music, from opera and vocal performance to instrumental training and composition. Students can also take part in a wide array of extra-curricular activities, including chamber music, student ensembles, and orchestral concerts.