Are you passionate about music and looking for a career in the field? Have you ever considered a music career in education? Teaching music can be a rewarding and fulfilling profession, as it allows you to share your love of music with others. A music career in education is also an excellent way to gain job security and stability. In this blog post, we'll discuss why a music career in education may be the right choice for you. We'll go over the potential benefits of pursuing a music career in education, such as job security, financial stability, and personal fulfillment.
It's a Rewarding Job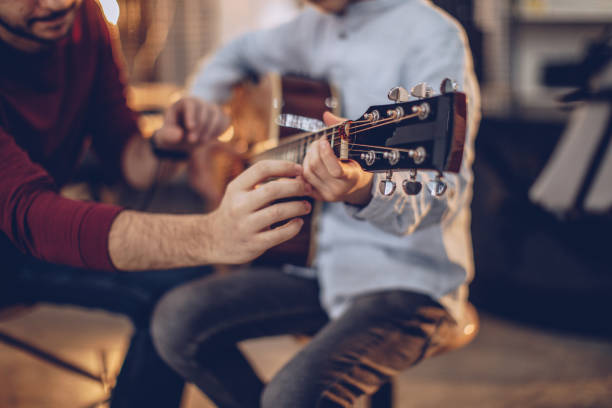 Teaching music can be an incredibly rewarding job. It's a great way to share your love of music with others and help them develop their skills. There are many opportunities to have an impact on students' lives, from inspiring them to reach for their goals to simply seeing the joy on their faces when they master a new piece of music. Additionally, there is something special about teaching music – it isn't just about book learning or memorization; it's about helping people find themselves through creativity and expression. With each student you teach, you could make a lasting impact by showing them that it doesn't matter what kind of background you come from – anyone can learn how to make beautiful music!
It's Not All About the Money
Many people choose to pursue a career in music education because of the rewards it brings, not just the monetary ones. Teaching music can provide satisfaction and joy from helping students reach their goals and develop their skills. It can also bring a sense of pride in being part of something bigger and making a real difference in a person's life.
It's a Creative Field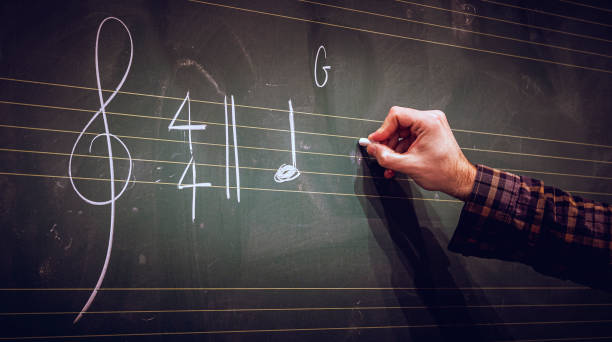 Music education offers a unique opportunity for creativity. Whether it's teaching an individual student or a class full of them, you can use your creative abilities to design lessons that engage and inspire. From creating new methods of teaching to experimenting with different approaches and tools, you can be sure that you'll never run out of interesting things to do as a music educator. You also get to work with some incredibly talented students who may even go on to become professional musicians one day. This means you get the satisfaction of helping these students develop their musical talents and possibly even shape the soundscape of the future.
You Can Make a Difference
When you choose to pursue a music career in education, you can make a real difference in the lives of your students. You have the opportunity to teach them valuable skills, such as how to read music and play an instrument, and help them discover their own unique musical gifts. You can also help them develop the confidence they need to express themselves through music, both as performers and creators.
By teaching students, you can be part of a positive influence on their futures. In addition to instilling knowledge and skill, you can also help shape their attitudes and outlooks on life. As educators, we often have the power to encourage students to look beyond their own narrow horizons, sparking creativity, inspiring them to reach for the stars and showing them that anything is possible.
What's more, your work can extend far beyond the classroom. You can provide guidance and support to aspiring musicians, mentoring them on their journey to success. You can give back to the community by leading choirs and orchestras or running music workshops for people of all ages and abilities. Whatever your approach may be, you can make a real difference in the lives of those around you – and that's something that you can take real pride in.
It's a Flexible Career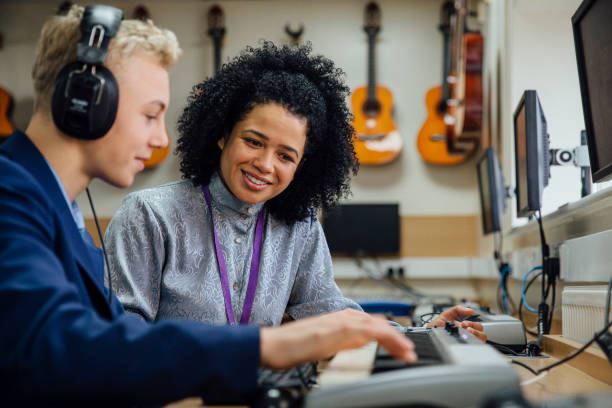 Music education can be a great choice for those looking for a flexible career. You can work part-time, full-time, or freelance, depending on your availability and needs. You can teach in a variety of settings such as schools, universities, community centers, churches, private studios, and more. Plus, you can offer one-on-one instruction or group classes, so you can find the perfect schedule for your lifestyle. With music education, you don't need to commit to a 9-5 job; instead, you can create your own hours based on when your students are available.
There Are Many Different Options
From teaching individual lessons to leading an orchestra, there are plenty of opportunities in the music education field. You can work in schools, universities, conservatories, community centers, churches, and more. Whether you prefer to work with children, adults, or both, there's a place for you. You can even specialize in a specific area like music theory, composition, or performance. With so many options, there's something for everyone!